In our technology driven world, smartphone apps meet our needs by providing news, directions, advice and hours of entertainment. Did you know that Montgomery County residents also have access to several apps that are designed specifically for use by residents? From updates on local news, traffic tips and ways to serve your neighbors in need – there's an app for that. Check out the list below for ways to connect and serve.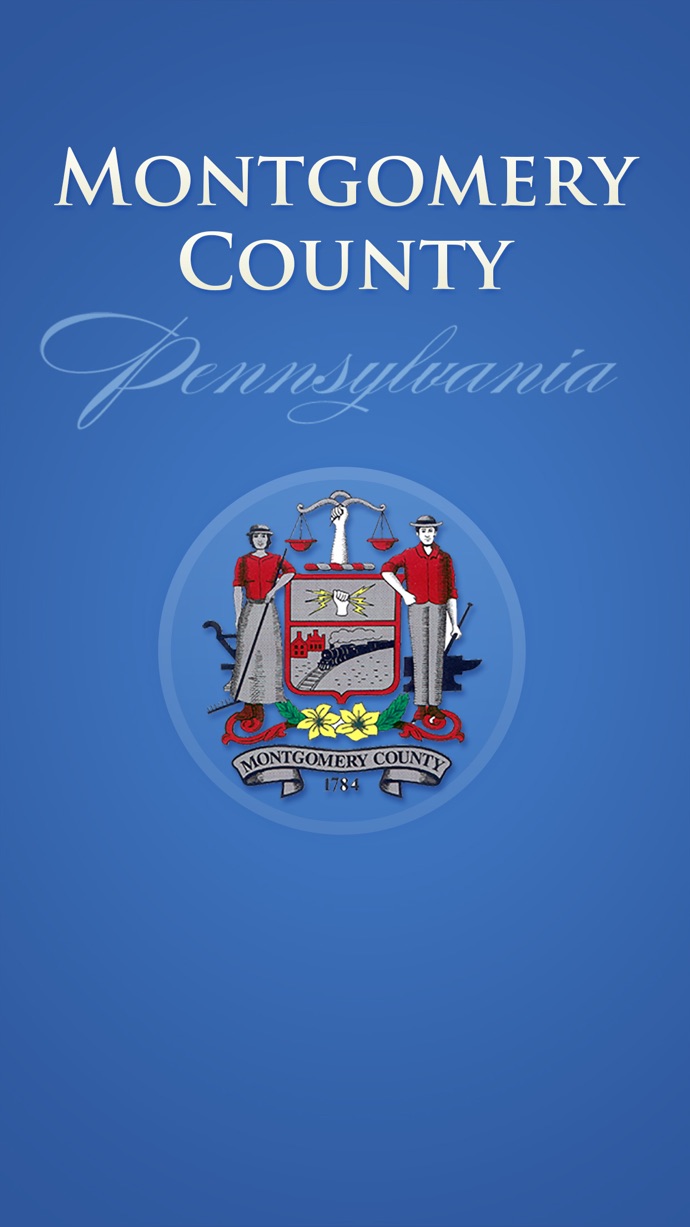 GoMontco: This free app provides mobile access to a wide variety of information to popular pages within the county website. Quick links are available to information such as news, calendar, parks and trails, staff directory, FAQs, a listing of EMS, traffic and fire incidents for the day, weather alerts, RFPs & bids, employment, as well as links to the county's social media sites. The app is optimized for both iOS and Android devices. // Get iOS  //  Android
PulsePoint Respond: When minutes count, this app can make this difference for someone suffering from a sudden cardiac arrest. Persons trained in CPR with the PulsePoint app downloaded to their phone will receive an alert when an emergency response call is received from someone located within a quarter of a mile of their location. A map indicating the reported location of the victim is delivered to the phone, allowing you to quickly get to the location and begin CPR until EMS can arrive. The app will also show the location of the nearest Automatic External Defibrillator (AED) registered in the county's Computer Aided Dispatch (CAD) system. Downloads for IOS and Android phones can be found here.
PulsePoint AED: Help locate and register AEDs throughout the county by using this app and reporting the location of existing public access automatic external defibrillator units. App users can report and describe the location of units and take a photo to assist with quick retrieval in the event of an emergency. Once the details are verified by authorities, the information is released to the CAD system as well as PulsePoint Respond app users. Individuals trained in CPR and AED use are encouraged to download both PulsePoint apps. // Get iOS  //  Android
Trash Spot: Keep the county's waterways and surrounding areas clean and free of harmful trash by utilizing the Perkiomen Watershed Conservancy's Trash Spot app to report areas that need clean up. Type www.perkiomenwatershed.org/trashspot into your phone's browser and follow the prompts to report a site. The app uses the phone's geo-location software to pinpoint your location accurately. Reported sites are then included in the organization's annual stream clean-up projects.
Zagster – MontCo: Get out and ride a bike on the 60+ miles of trails in Montgomery County – even if you don't own a bicycle. Zagster is a nationwide bike rental service that has rental locations in several spots in the county. Download the rental app, unlock the trailside bike and be on your way. Rental details and payment can all be handled through the app. Check out fees and rental locations here.
Montgomery County Incidents: Stay up to date with the latest in fire, traffic and medical incidents in the county. This tool provides pinpoint locations of emergency calls on a map so you can avoid areas of congestion. The free app is available only for IOS devices, and can be downloaded from the App store or here.
// BY BETSY NATTER
These Local Businesses Support Our Community! Learn about our AccessPass Members: