By Betsy Natter
The holiday season always provides memorable material for heartwarming and often inspiring stories to be told on the big screen and live on stage. There are plenty of opportunities throughout Montgomery County to sit back and enjoy some holiday entertainment at one of the venues below. Check the websites listed for show dates, times and ticket purchasing options.
Live Theater

Act II Playhouse

56 E. Butler Ave., Ambler, PA 19002
(215) 654-0200
http://act2.org
My Very Own Polar Bear: A heartwarming story about a very special Christmas present that sparks a friendship between a girl and her "real-to-her" polar bear. This comedy is written in the style of classics like Calvin and Hobbes, Corduroy, and Knuffle Bunny and is perfect the whole family. The show runs through the end of the year.
DCP Theatre
795 Ridge Road, Telford, PA 18969
(215) 234-0966
www.dcptheatre.com
Miracle on 34th Street: Based on the classic movie, this holiday show is about Kris Kringle, an old man in a retirement home who gets a job working as Santa for Macy's. When Kris claims he is the real Santa, his mental stability is challenged, until a friendly lawyer and a cast of other believers prove otherwise. The shows runs Dec. 14-16th.
Everybody's Theater Company

Upper Dublin High School Performing Arts Center
800 Loch Alsh Ave., Fort Washington, PA 19034
(215) 643-1600 x3443
http://everybodystheatercompany.org
A Charlie Brown Christmas: Charles Schultz's classic animated television special comes to life this stage version as Charlie Brown, Lucy, Linus, Snoopy and the gang celebrate the holiday. Join in the fun as presented by this community theater group for three shows on Dec. 16 and 17th.
Steel River Playhouse

245 E. High St., Pottstown, PA 19464
(610) 970-1199
http://www.steelriver-playhouse.org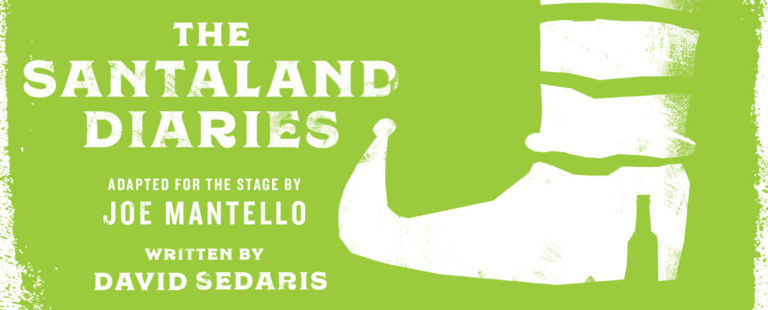 A Christmas Carol, The Musical: Enjoy this adaptation of the classic holiday story of Ebenezer Scrooge as three ghostly visitors show him the choosing love brings redemption and joy. A full orchestra and beautiful costumes breathe new life into the beloved tale. The show runs through Dec. 17th.
Santaland Diaries: A funny one-man play based on an essay by popular humorist David Sedaris about the author's experiences as an unemployed writer taking a job as an elf at Macy's in NY. Due to the mature content, this show is not recommended for young audiences. Four shows are available through Dec. 31st.
Movies
Ambler Theater, Inc.

108 E Butler Ave., Ambler, PA 19002
(215) 345-7855
amblertheater.org
Polar Express: Experience the wonder of Christmas and believing on this animated journey to the North Pole. Featuring the voice talent of Tom Hanks, this favorite holiday story is being shown Sat. Dec. 16th at 10:30 am, but tickets are selling fast. Order online for only $5 general admission, $3 for children.
Elf: Comedy ensues when a man raised as an elf at the North Pole is sent to the U.S. to discover his true identity. The show runs on Sat. Dec. 23 at 10:30 am. Order tickets online to ensure a seat.
Concerts
Montgomery County Community College

Science Theater Box Office
1313 Morris Rd., Blue Bell, PA 19422
(215) 641-6518
livelyarts@mc3.edu
Acapella POPS: Come along on this whimsical, musical journey and tale of a married couple who find some much-needed cheer when a cast of lovable characters comes to call. This Be of Good Cheer Holiday Concert, performed by area musicians who have been travelling and performing throughout the region for 15 years, will put you in the holiday mood as well. One show only, Dec. 17th at 4 pm.
University of Valley Forge

1401 Charlestown Rd., Phoenixville, PA 19460
(800) 400-3623
info@messiah2-0.com
Messiah 2.0: This new arrangement of George F. Handel's classic oratorio, adds guitar, bass, drums, percussion and keyboards to the Messiah experience. The modern instruments take the already powerful and inspirational music to another level while the original score and biblical message remain virtually unchanged. Community music professionals and soloists join together to create this unique yet classic presentation. Two performances are available on Sat., Dec. 16th at 8 pm or Sun., Dec. 17th at 2 pm. Order tickets online.
We Are Supported By: