The Frame Shop of Conshohocken
Love is universal, so is Art. Roses will wilt, chocolates get chomped, but a picture is worth a thousand words. This Valentine's Day give the gift of time and the special memories that go along with it. Find a romantic work of art, photograph, or memorabilia and present it to create a truly personal expression of your love. This February The Frame Shop has some ideas of gifts that they link your love will love.  Whatever you chose, spread the LOVE with a thoughtful gift this Valentines.
Photographs– Frame a special photograph. Personalize your photo with custom framing or present it in a unique, high-quality, tabletop photo frame.
Wedding Memorabilia– Proclaim your love once again; frame your wedding invitation, Ketubah, guest list, photograph, or other wedding memorabilia.
Artwork- Frame a romantic work of art, a picture picked up on retreat, or sentimental image.
Photo Restoration– Give new life to old photographs and restore them to their original beauty.
Photo Reproduction– Have a cherished photograph reproduced so you can share it with others.
Photo to Art– Transform your photo to look like an oil, watercolor or pastel artistic renderings.
Memorabilia Framing– Frame heirlooms like medals, old handkerchiefs, playbills, or items close to your heart.
Lips that Last Forever (like Your Love)
Dermagrafix Permanent Cosmetic Studio
The master permanent cosmetic professionals at Dermagrafix Permanent Cosmetic Studio want to perfect your pout.  A limited number of customers will receive $200 OFF permanent cosmetics lip enhancements.  Book by Valentine's Day (February 14th, 2018) to claim this offer.  Please call for details and scheduling.  Here are the details:
Consultations are required prior to booking ($35.00) Fee is applied to your procedure
Can not be combined with other offers, prior scheduled appointments, or discounts
This offer is for Full Sessions Only.
The Farmer's Daughter Restaurant @ Normandy Farm
1401 Morris Rd Blue Bell, PA 19422
normandyfarm.com
Indulge in a three-course prix fixe amour-inspired menu in addition "love-infused cocktails;"  award-winning full a la carte menu also available.
Paladar King of Prussia
250 Main Street, King of Prussia Town Center, King of Prussia, Pennsylvania 19406
paladarlatinkitchen.com/king-of-prussia-pennsylvania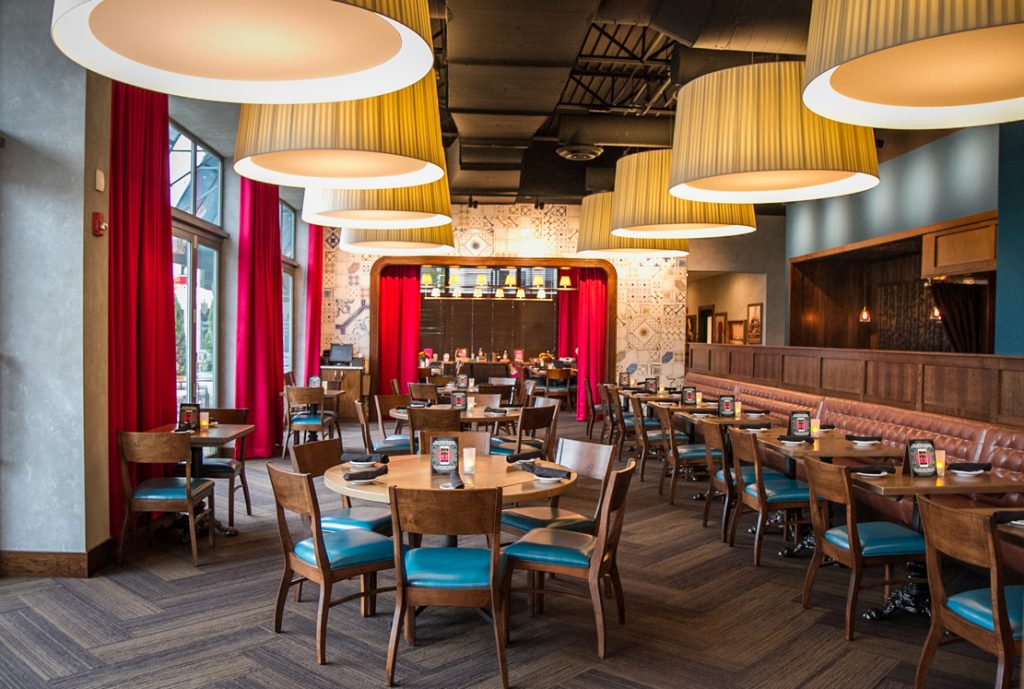 Valentine's Day specialty prix fixe menu on the holiday only.  Available for $30 per person (excludes tax and gratuity).
Cantina Laredo
690 W Dekalb Pike Ste 2085A, King of Prussia, Pennsylvania 19406
cantinalaredo.com
Available Friday, February 9 – Wednesday, February 14th; $35 per person
Gatsby's at The SunnyBrook Ballroom
50 Sunnybrook Rd, Pottstown, Pennsylvania 19464
thesunnybrook.com
Pre-fixe menu specially created to give you and your date a memorable fine dining experience.  Reservations are required. Call 484-300-4681 to reserve your table.
An Old-School Movie
When Harry Met Sally (1989) @ The Ambler Theater
108 E Butler Ave, Ambler, Pennsylvania 19002
215-345-7855
amblertheater.org
Celebrate Valentine's Day with this quintessential romantic comedy. Starring Billy Crystal & Meg Ryan, the film explores the question "Can men and women ever just be friends?" The movie has hilarious and charming chemistry between Crystal and Ryan. Directed by Rob Reiner and written by Nora Ephron. Also featuring Carrie Fisher.
Get Scent-sual
Scent & Sip
323 W Main Street, Lansdale, Pennsylvania 19446
(267) 663-7017
Do something different this Valentines Day – create your signature scent. Use this to create a bubble bath, body oil, candles, and much more.  Delicious appetizers from Smoke Daddy's Barbecue, BYOB. Reservations are required.
Cookie Queen Valentine's Day Care Package
College special for Valentines Day: PRE-order only.
❤️  3 jumbo chewy chocolate brownies
❤️  1 large conversation heart cookie (your choice of saying)
❤️  2 red velvet cake pops
❤️  2 white chocolate covered marshmallows
❤️  8 jumbo red velvet cookies
❤️  4 white chocolate covered pretzel rods
💕  packaged in a box with a mail slot on top for your enclosed note to your student.
Delivered to campus on February 14th. VALENTINES DAY ❤️
$40 including delivery
Zanya Spa Salon
Valentine's Day is the perfect opportunity to treat your sweetheart. Why not treat yourself too?  Give your special someone the gift of one of Zanya's Spa Salon, then join him/her for the pampering.
From the world-class spa treatments like a soothing aromatherapy steam or a luxurious body butter wrap, to the signature Shiatsu, Swedish, hot stone or prenatal massages, to the incredible spa pedicures, your Valentine will know how much you care with a gift like this. Purchase your an instant gift certificate here, no driving necessary!
These Local Businesses Support Our Community! Learn about our AccessPass Members: