Get your running shoes ready..
here is our list of local  RUNS in Montgomery County!
Whether you're an avid runner, first timer, or even if you try to avoid it at all costs, our 2016′ Guide has an event for everyone no matter what you're age or skill level. Our county offers an extraordinary amount of races that are all dedicated to raising funds for our community. We encourage everyone to check out the list and register for any run, walk or 5K that best suits your interest in supporting our locals. No matter which 5K you choose, know that every step taken will help strengthen our community.
*If you know about a local run that you feel should be in our guide, feel free to email us anytime with more details at, [email protected]
Pump up those kicks Montco, the "fund running" starts soon! M 
Healthy Kids Running Series
The Healthy Kids Running Series is a five week running program in the spring and fall for kids from Pre-K to 8th grade. Each Race Series takes place once a week and offers age appropriate running events including the 50 yard dash, the 1/4 mile, the 1/2 mile and the one mile run. Kids compete each week of the Series for a chance to earn points and at the end of the Series the top boy and girl with the most points in their respective age division receive a trophy. It doesn't matter how fast or slow you run because all participants receive a medal and gift bag for their achievements courtesy of our sponsors!
Join us as we encourage kids to adopt a healthy and active lifestyle, help increase their self-esteem, and make new friends!
Audubon/Oaks, PA 
Sunday May 8th
Time: 4:30 PM
John James Audubon Center at Mill Grove
1201 Pawlings Rd
Audubon, PA 19403
Upper Dublin
Sundays May 1st and 8th
Time: 4:00PM
Race Location:
Pine Run Park
1739 Jarrettown Road
Dresher, PA 19025
Conshohocken
HKRS Conshohocken, PA has been postponed until Fall 2016. We are currently looking for a coordinator for this series. If you are interested in this rewarding position please contact the Director Tamara Conan-Virtue at [email protected] or 484-352-2729. Thank you!
Date: Beginning Sept 16th
Time: 3:00 PM
*Please arrive at 2:45 PM if you have not pre-registered or if you have not picked up your race bag at Race bag Pick-up Night. We will do our best to start on-time and walk-up registrations need to be wrapped up by 3:00 pm for that to happen. On-site registrations are welcome each week, checks are preferred. Please wear your sneakers! Thank you! (Please note: Registration is non-refundable)
Race Location:
Sutcliffe Park
Coldwell Lane
Conshohocken, PA 19428
Havertown
Sundays May 1st & 8th
Time: 5:30pm
 Race Location:
Paddock Park (Check in at the Pavilion)
West Hillcrest Avenue
Havertown, PA 19083
  *Please arrive 45 minutes early if you have not pre-registered or if you have not picked up your race bag at Race bag Pick-up Night. We will do our best to start on-time and walk-up registrations need to be wrapped up by 5:00pm for that to happen. On-site registrations are welcome each week, checks are preferred. Please wear your sneakers! Thank you!
m
Julianne's Journey 5K 2016
Julianne's Journey is a 5K run/walk held in memoriam of Julianne Leigh Siller who tragically lost her life in May of 2013.
A 17-year-old senior at Spring-Ford High School, Julianne was three weeks away from graduation and looking forward to attending Penn State Altoona.  Easily a friend to everyone she met, Julianne will always be greatly loved and missed by all who knew her.
Julianne's Journey benefits the students of Spring-Ford High School.
With 2016 marking this event's 3rd year, all proceeds directly fund the Julianne Siller Scholarship Fund. Our goal is to provide a constant source of funding, for Spring-Ford seniors, to be used for college or vocational training.
Sunday May 1, 2016
7:30am – Check in & registration
9:00am – 1k Kids Fun Run
9:30am – Julianne's Journey 5k Run & 3k Walk
Spring-Ford Area Senior High School
350 S. Lewis Road
Royersford, PA 19468
Pre-registration has ended. However, walk-in registrations will be accepted on race day. Hope to see you there!
5K Run / 3K Walk
$30.00 per person
Kids Fun Run
$15.00 per child m
Penn Christian Academy 5K
Walk/Run for Christ
2500 Upper Farm Road
Norristown Farm Park
Norristown, PA US 19403
Join us on this scenic course in Montgomery County as we are reminded of Jesus' journey to the cross — and His resurrection.  Along the path will be Easter vignettes created by our students as we focus on the true message of the season!
This is a wonderful event for families and friends to share as we walk and run together to benefit the ministry of Christian education. 10% of the proceeds will also go towards helping a local ministry.
m 
Run to Feel Good,  Race to End Poverty
Saturday, May 7, 2016
Junge Pavilion • 3002 Cairnwood Drive Bryn Athyn, PA  19009
Running-5K – Adult $15.00
Running-5K – Student $12.00
Running-5K – Child (12 and under) $5.00
The 5th annual Run to Feel Good, a Race to End Poverty will take place on 7th of May on the Bryn Athyn College campus. Feel Good is a youth-based organization which works to end extreme poverty by primarily selling grilled cheeses. 100% of our donations are invested in this goal.
Day of registragtion starts at 8:30 am
Race at starts 9:00 am
Shady Grove 5K Run & 1 Mile Walk
Giving Back Locally and Abroad
Bring the Entire Family – Music, Face Painting, Raffle Prizes
 May 14, 2016
150 E. Beidler Rd
King Of Prussia, PA US 19406
1 mile walk  –  9am
5K race –  9:30am
(timed by Pretzel City Sports)
*relay races for the students and staff at Shady Grove after the 5K!
The fun continues with free entertainment, including music, face-painting and much more. Food is provided by our sponsors, and there is a silent auction and raffle prizes.
Shady Grove's Home & School Association also plans pre-events to get the students excited about this fun festival. We have a Pep Rally to share pictures from previous years and to show class spirit. The students make class posters with their mascot/slogan and team names, and then sign them as they register for Spring Zing. There is also a door decorating contest that fosters friendly competition among the classes for a pizza party. Students practice with their relay teams during recess and kids proudly practice cheers for their relay. The excitement builds as we count down the days until race day!
"GIVING BACK LOCALLY AND GLOBALLY"
Spring Zing is our biggest fundraiser. It is our continued mission to make a difference in the lives of children both locally and globally. We will use the funds raised by this year's event to:
*Support educational activities at Shady Grove through the Home and School Association. Proceeds from this event help to fund events such as assemblies, Science Night, playground equipment, technology, and much more!
*Support Inter-Faith Housing Alliance, a local organization helping families fight homelessness.
*Provide school supplies to the children who attend Shady Grove Ethiopia, (a school built with the proceeds of the 3rd and 4th Annual Spring Zings) via Save the Children Federation.
 m
Crush Childhood Cancer 5K & Fair
Saturday May 14, 2016
King Of Prussia, PA US 19406
 5K Race
Start Time: 8:30am EDT
Price: $30.00 Race Fee + $2.50 SignUp Fee +
Registration ends May 8, 2015 @ 11:59pm EDT
Family Walk
Start Time: 9:15am EDT
Price: $40.00 Race Fee + $3.00 SignUp Fee +
Registration ends May 8, 2015 @ 11:59pm EDT
150 E. Beidler Rd
King Of Prussia, PA US 19406
Start Location
Hope Community Church
150 E Beidler  Road
King of Prussia, PA 19406
Crush Childhood Cancer sponsors this event combining a 5K competitive race, 1 mile family walk
and family fun fair to fundraise for families battling cancer. All proceeds raised by registration fees and sponsorships will go directly to the 9 families we are helping this year. The competitive 5K will be awarding prizes in 3 categories.
Awards: Top overall Male, Female and Youth (under 18)
Entry: Price for 5K $30 , $35 race day
Amenities: T-shirt, goodie bag, refreshments, water and course map
Questions: Contact: [email protected] or crush-childhood-cancer.org
Fair runs from 9:30-11:00 AM
Concessions, games, inflatables, basket raffles, live music, face painting
Crush the Clunker – Take out your frustrations with cancer using sledge hammers and baseball bats to crush a car!
 Come Unity 5k Run
Saturday, May 14th, 2016
6 kilometers is the average distance women in Africa walk for water each day.
COME UNITY is committed to changing that fact. The 8th annual Philly 6K for Water is happening on Saturday, May 16th at beautiful Norristown Farm Park!
500 Germantown Pike
East Norriton, PA
REGISTER:    Adults and Kids register HERE!
ADULT 6K RACE:    Register by May 12th to receive a guaranteed sized t-shirt, goody bag, and the early bird price of $30.  (April 18- May  12th = $35    May 14 = $45.)
KID DASH:    The .6K Kid Dash will be approximately 10:30 am (as the adult race is coming to a close).  Only participants registered by April 18th will receive a race t-shirt and goody bag. Registration for children 10 and under, $10.
STUDENTS:    With a valid student ID, students can participate for a special rate ($20).  Enter the coupon code "STUDENT" at check out.
Registration and check-in opens at 8:30am and continues until 10 minutes prior to each race. After the race, enjoy light food, refreshments and music! Proceeds from our race will provide clean safe drinking water for the community of Ilbissil, Kenya.  Thank you for your participation in making a dent in the world water crisis! Not a serious runner? No problem! We have our share of serious racers, but we have a lot of people like you who care about people in need around the world and just want to make a tangible difference in the world. Run it, walk it, push a stroller – we're all changing the world together. (The trail is completely paved so wheels work well.)
M
Thrill on the Hill 5k
Saturday May 14
737 S. Ithan Ave
Bryn Mawr, PA US 19010
The Thrill on the Hill starts and finishes on the Hill Top Prep campus: 737 S. Ithan Ave in Rosemont, PA. (Please plan to arrive before 8:45 as Hill Top's driveway will be closed to traffic during the event)
Start Time:
7:30-8:45am- Race Day Registration and Check-In Raffle Baskets, Food and Drink 9:00 am- 5K Race and 1M Fun Run Start! 10am- Awards Ceremony and Raffle Drawings
Awards:
Overall Male and Female Top 3 Males and Females in each age group… 12 & under, 13-19, 20-29, 30-39, 40-49, 50 and over.
Pre-Registration:
(By 5/8 to guarantee a race t-shirt!) Register on-line at www.hilltopprep.org and follow the "Register for Thrill on the Hill" link, or go to www.brynmawrracing.com Click on Race Calendar. Pre-registration: $25 Day of Registration: $30
Thrill on the Hill Course: As the name suggests, the Thrill on the Hill course takes participants from Hill Top's campus, through the rolling hills of the surrounding neighborhood streets before returning to campus and the finish line. It is a moderately challenging but supremely rewarding course! Run to win or enjoy a good walk or jog with family and friends. More Information? Contact David Van Dyke @ [email protected]
m
Variety Aware Trail Run/Walk
Saturday May 14
2950 Potshop Rd
Worcester, PA US 19490
Help us to build AWAREness about Variety's Camp and Developmental Center facility as well as about the educational and recreational programming we implement to serve children with disabilities in our community.
Location:
Variety Club Camp and Developmental Center, 2950 Potshop Rd., Worcester, PA 19490
Awards:
Overall and Age Groups, Top 1-3 overall, top male & female in each age group: 12 & Under; 13-15; 16-19; 20-29; 30-139; 40-49; 50-59; 60 and over
Entry:
4 Mile run: $30 before race day; $40 day of race; 1-4 Mile Walk: $25
Amenities:
4-mile marked course is around and through Variety's scenic 80-acre camp facility. Each registrant will receive a t-shirt, swag bag, refreshments, prizes and a wrist band to attend the Spring Fling portion of the event.  This portion features beer, food, live music, & family activities. Walkers are encouraged to form teams.
Race Results:
Race will be professionally timed by the Bryn Mawr Racing Co.; Results will be found at http://www.brynmawrracing.com
Questions:
Contact: Mary Fuller, [email protected]
Our Mission Statement:
To build self-confidence and independence in children and youth with physical and developmental disabilities.
m
Coventry Woods Challenge 5K and 10k Trail Race SeriesEarly
Full Series 10k
Registration after 4-15-2016 9:00AM EDT – 11:00AM EDT
$65  Registration ends May 13, 2016 at 11:59pm EDT
10k Single Race
Registration 9:00AM EDT – 11:00AM EDT
$25 Registration ends May 13, 2016 at 11:59pm EDT
Early Full Series 5k
Registration before 4-15-2016 9:00PM EDT – 11:00PM EDT
Full Series 5k
Registration after 4-15-2016 9:00PM EDT – 11:00PM EDT
$46Registration ends May 13, 2016 at 11:59pm EDT
5k Single Race
Registration9:00PM EDT – 11:00PM EDT
$20Registration ends May 13, 2016 at 11:59pm EDT
1954 Saint Peters Rd
Pottstown, PA US 19465
Coventry Woods Challenge 5K and 10k Trail Race Series. May 15, June 12, and JUly 17
Race #1 on May 15th is also part of the USATF Mid-Atlantic Off-Road Running Series !  Come race on these great trails and a beautiful setting.  Each race will have Hoka Shoe giveaways, Age group awards, and lots of swag give away's.  Sign up for this great Trail Series today !
m
GOTR 5k 2015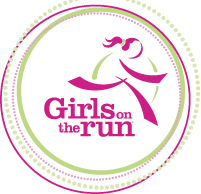 Sunday, May 15th
Time: 9:30am
 Wissahickon High School track
521 Houston Rd
Ambler, PA  19002
The Girls on the Run 5k is a culminating, non-competitive event of the Girls on the Run curriculum that celebrates a season of learning about the importance of taking care of our emotional and physical health. We believe that accomplishment comes in all flavors and that everyone who participates – whether they run, walk, hop, skip or cartwheel across the finish line – is to be honored and congratulated.  As the culminating event of the twelve-week Girls on the Run curriculum, it is a moment that beautifully reflects the very essence of the program goals and truly embodies our mission of inspiring girls to be joyful, healthy and confident. We invite you to join us in this season of celebration!
8:00am: team arrivals
9:15am: warm up
9:30am: race starts
Packet pick up for all runners, including team packets by coaches, will be on May 9thbetween 10am and 4pm, at the respective running store chosen at registration time.  Or, you may pick up the morning of race day.
Arrive early to enjoy our "happy hair" station, GOTR apparel and merchandise, health and wellness expo, community vendors, meet our sponsors….. and more!
Parking available at all lots surrounding the high school, middle school and elementary school. Please consider carpooling, as parking is limited.
No dogs, skateboards or strollers permitted on course for safety reasons.
Volunteer opportunities
Be a running buddy! Lace up your sneakers and get ready for an unforgettable 5K as a running buddy for one of our program participants! Whether you skip, sprint or walk, you'll be the support she needs along the course and will share in her joy as she crosses the finish line.
General Volunteer!  Join us, behind the scenes, to make this a memorable event for everyone involved. Help us with day-of needs such as our Happy Hair Station, water stations along the course, handing out medals at the finish line… and more!  The 5K is not possible without the support of our amazing volunteers!
General Runners! All runners are invited to run with us in this 5k fun run event!
_High School Runners: Is your track or cross-country team looking for a way to give back but also keep up with your training? Join us for this fun run and inspire younger girls to reach for the stars!
Questions? Contact [email protected]
m
UMAEF Viking 5K
Sunday May 15, 2016
King Of Prussia, PA US 19406
5K
Start Time: 9:00am EDT
Price: $25.00 Race Fee + $2.50 SignUp Fee +
Price increases to $35.00 after May 15, 2015 @ 11:59pm EDT.
Caley Elementary School
725 Caley Road
King Of Prussia, PA US 19406
To raise money for Upper Merion Area Educational Foundation. UMAEF's mission is to enhance the quality of education in the Upper Merion Area School District (four elementary schools, one middle school and one high school) through programs funded by nonpublic support. Our focus is to encourage excellence and innovation at the faculty level by offering mini-grants to supplement and complement basic educational programs in the areas of Technology, Arts, Scholastic Enhancement and Cultural Enrichment. All of the proceeds from our Vikings 5K go directly to fund the various projects that the Foundation awards each year.
Caley Elementary School
725 Caley Road,
King of Prussia, PA 19406
Winds along residential roads and finishes back at the elementary school. See accompanying PDF for course map.
Race Day- – Packet pick up 7:45 – 8:45am
 Top 3 male and female finishers, in each of the following 4 age categories: 19 and older; 15 to 18; 11 to 14; 10 and under
Register before May 15th – Child (up to age 10): $10 Student (age 11 to 18): $15 Regular (age 19 and older): $25 After May 15th to race day – Child (up to age 10): $15 Student (age 11 to 18): $20 Regular (age 19 and older): $35
Each registrant receives a free T-shirt while supplies last.
Refreshments, water stations, prizes, etc., at the race.
Race will be professionally timed by the Bryn Mawr Racing Co.; Results will be available at brynmawrracing.com.
Pottstowns Tuesday's in the Park 5k & Kids Fun Run
May 17th
5K
7:00PM EDT – 8:00PM EDT
$15 Registration ends May 15, 2016 at 11:59pm EDT
Early Registration for the Full Series (May 17, June 21, and July 19)7:00PM EDT – 8:00PM EDT
$36 Registration ends April 30, 2016 at 11:59pm EDT
On Line Full Series Registration ( May 17, June 21, and July 19 )7:00PM EDT – 8:00PM EDT
$45 Registration Opens April 30, 2016 at 12:00pm EDT
Pottstown Riverfront Park
140 College Drive
Pottstown, PA US 19465
Pottstown's Tuesday In The Park 5K Series and KIds Fun Run. May 17, June 21, and July 19. Great Fast/Flat Training Series. $12.00 per race with full series early registration or $15.00 for individual races. Kids Mile Fun Run always FREE !  Free Race Series Logo Stainless Steele Water Bottle to all who pre-register for the full series.Free Kids mile sign up race day only.
The Red and Blue Run

Saturday May 21, 2016
Jenkintown, PA US 19046
Events for this Race:
5K Race
Start Time: 9:00am EDT
Price: $17.50 Race Fee + $2.50 SignUp Fee +
Registration ends May 1, 2015 @ 11:59pm EDT
Family Fun Walk
Start Time: 8:45am EDT
Price: $18.00 Race Fee + $2.50 SignUp Fee +
Registration ends May 1, 2015 @ 11:59pm EDT
Jenkintown High School
325 Highland Avenue
Jenkintown, PA US 19046
To help raise money for Jenkintown High School's sponsoring of the American Cancer Society's Relay for Life, the school's National Honor Society is organizing the school's first ever 5K. Every dollar raised from the 5K and Family Fun Walk will be donated to the American Cancer Society for their—and our—fight in the cure for cancer. The school's Relay for Life will be held at Jenkintown High School on Friday, May 29, from 2 to 11pm. To directly donate to this charity please visit: http://goo.gl/NlVQle
The 5K race will wind through the beautiful suburban streets of Jenkintown borough, and will begin and end at the high school's historic football field. The Family Fun Walk will consist of one lap around the school grounds and also end at the football field.
Pre-race registration and packet pick-up: 8:00-8:40
Family Fun Walk: Now begins at 8:45 am

5K Race: Still begins at 9am sharp (different course than the family fun walk)
Awards:
Top overall male/female race finishers and overall age group winners.
Prices:
Adults (19 and over): $17.50 pre-registration, $25 day of race
Students (18 and under) $15 pre-registration, $20 day of race
Family Fun Walk: $16 individual, $30 for 2 walkers, $45 for 3-4 walkers in group; $60 for 5-6 walkers in group
Amenities:
T-shirt, refreshments, water stations, prizes, face painting, DJ entertainment Race Results: Race will be professionally timed by the Bryn Mawr Racing Co.; results will be found at brynmawrracing.com.
Questions: Contact Race Director Andrew Spiegler at [email protected]
Saturday, May 21, 2016


Norristown Area Farm Park

Lace up to make a difference!

Join The Friends of Einstein Medical Center Montgomery for the annual
Walk & 5K Run Through the Park

Get your feet moving! No speed required!
Registration begins at 8:30am
Heart pumping 5K Run – 9:00am
Scenic 2.5 mile walk for two-legged and four-legged walkers – 9:30am

Rallying point – Norristown Area High School
1900 Eagle Drive
Norristown, PA 19401

Enhancing and Improving Care
Whether you run or walk in support of cancer care services at Einstein Medical Center Montgomery you are making a difference. Since its beginnings, thirteen years ago, the miles logged have helped enhance cancer care services for countless patients. With your help we can enhance technology to detect cancer earlier, support efforts to treat more effectively and increase the support offered to patients and their families.

Bring the family – there's something for everyone!
Balloon Artist – Airbrush Tattoos – DJ Fun & Prizes
Health & Wellness Activities

Everyone receives a t-shirt and gift bag!
Saturday May 21, 10am
If you love craft beer, you cannot miss this race!
We are back for our Third year – Sly Fox Brewing Company Foxtrot 5k!
Race Starts and Finishes from Sly Fox Brewery
Free GABF 2015 Silver Medal winning Grisette Beer to every runner
Live Music at the finish
Lawn game zone with Cornhole, Life Size Beer Pong and Kan Jam
Unique can glass for all finishers
Beer specials all afternoon.
Food Truck festival at the finish line!
Food Truck and Beer Pairings!
Radnor High School 5k
Saturday May 21
130 King of Prussia Rd
Radnor High School
Wayne, PA US 19087
The Semper Fi Fund
The Semper Fi Fund is a charity dedicated to helping wounded veterans. If you wish to learn more about their cause and mission the link is right here
https://semperfifund.org/about-us/mission/
The actual 5k information
The 5k is going to take place at Radnor High School in Radnor PA. The date of the event is May 21st 2016. The race itself will start at 9 AM that Saturday. Please come out to show your support for this great cause. The cost of signing up prior to the event is $20, if you want to come and sign up the day the cost is $25.
Bethany's Walk & 5k Run
Saturday May 21
 Register by April 28 to receive a free event T-shirt! On-line registration ends Monday, May 16 at noon.
Please help us reach our goal of raising $60,000 between both event locations! We can't reach our goal without you! The impact of this fundraiser is increased when participants raise sponsorships. It's so easy to get started!
Last year Bethany served 549 children, and by raising sponsorships you instantly impact the lives of more children we are serving!
Fort Washington State Park
420 Militia Hill Road, Fort Washington, PA 19034
Event Schedule:
​7:45 – Check-in / Day-of Registration
8:30 – Walk and 5K Race Start
9:30 – Runner Awards Ceremony
10:15 – Kids Fun Run and Activities
10:30 – Food
COST
Runner: Adult (18 and over) – Early Bird: $25; ($30 after 4/28)
Runner: Youth (under 18) – Early Bird: $25; ($30 after 4/28)
Walker: Adult (18 and over) – $20
Walker: Youth (Under 18 on a Team of 5 or more) – $10
Walker: Child (Under 12 years) – FREE
Walker: Bethany Families walk FREE!!!
The rolling hills and wooded acreage of Fort Washington State Park are a gorgeous setting for Pennsylvania's Walk and 5K Run. This park features two pavilions, a large playground, open field, and a bird watch tower. 
Visit Fort Washington State Park's information page here.
The 5K Race and 1 Mile walk will start at the same time. 5K Racers will assemble up in front, and walkers will gather in the back.  The walkers will cross the finish line after completing 1 mile, and if they wish, be there to watch their loved ones and other runners race across the finish line.
5K RACE
​During the out-and-back CERTIFIED 5K [#PA15028WB], racers will travel 3.1 miles on the paved park road along rolling hills and through densely shaded areas. Click here for the course map and more race details. This popular training location is a beautiful and challenging course that beginners and experienced runners alike are sure to enjoy. The race will start and finish in Parking Lot #3, and the event will be chip-timed. (Strollers are not allowed due to safety issues on the down hill finish.)
1 MILE WALK
Walkers will travel together along a pleasant section of the park on smooth paved road through woods.
RACE AWARDS
​Racer awards will be presented to male and female over-all winners and by age group.
KIDS FUN RUN
FREE Registration wristband required
Ages 3-12 | Races will be divided by age group
Awards for 1st, 2nd, 3rd and Finisher prizes
FUN FOR THE WHOLE FAMILY
​Free fun activities for kids of all ages include: face painting, Kids Fun Runs by age group, Free cotton candy, snow cones, and kids' music sing-along time.
Run by the River 5K
Saturday May 21
Run for a Cause
Enjoy a fresh spring morning 5K run ­­­­on the Schuylkill River Trail. Great out and back course (flat and fast) to set a personal best on a paved surface! A one-mile walk is also available.
Enjoy the benefits of Running for a cause:
Chip Timing Technology: Chart your most accurate running time!
Register as an individual or as part of a team
Prizes awarded to top overall male and female finisher, as well as to the top three male and female finishers in each age group
Team prizes awarded based on average team time
Great raffle prizes, with free entry to all participants
Post-race party at the Great American Pub in Phoenixville
m


Race Around the Square
Sunday May 22, 2016
9:00 AM – 10:30 AM
Suburban Square
6 Coulter Avenue #1000
Ardmore, PA 19003
 Ardmore Rotary Foundation's Race Around the Square is a community event held on Armed Forces Weekend which raises money to benefit Local Veterans and Ardmore Rotary Foundation Projects
5K and 1 Mile Course inside Suburban Square, Ardmore
Entry: $20 Individual; $15 Child (>14); $50 Family (2 adults +up to 3 children); $25 Race Day
A fun, fast and family friendly event through the streets of Suburban Square. The Race Around the Square consists of a 1 mile looped course. 5K runners will complete 3 laps of the course while 1 Mile walkers will complete one lap. The start and finish line will be located at the center of Suburban Square on St. James Pl. This unique looped course provides for a great viewing opportunity for families and spectators. Refreshments, water stations, prizes, t-shirts will be provide to all pre-registered runners.
Race will be professionally timed by the Bryn Mawr Racing Co.; Results will be found at brynmawrrunningco.com, click on Events and 'Results' as well as ArdmoreRotary.org
 m 
m 
27th Annual June Fete 5K Run/Walk
& 100 Yard Fun Dash for Kids
Sunday, May 31, 2015
100 Yard Fun Dash: 8:15 a.m
Race Time: 8:45 a.m.
Penn State Abington Campus
Athletics Building (School & Cloverly Lanes)
1600 Woodland Road
Abington, PA 19001
*** Event is rain or shine. ***
Online registration deadline: May 26th
Race Day registration: 7:15 am – 8:15 am Amenities
Refreshments
Quality T-ShirtFace PaintingFree raffles
All participants receive 2 tickets to The June Fete Village Fair on one of the Fair days (June 5, 6, or 7)
Family Friendly Event
Proceeds benefit Safe Harbor – a support group for grieving children, teens, and their families.
[/fusion_builder_column][/fusion_builder_row][/fusion_builder_container]
These Local Businesses Support Our Community! Learn about our AccessPass Members: