Independence Day is the quintessential American summertime holiday. A perfect combination of warm air, bright sun, great food, and unconditional patriotism makes July 4th a hit each and every year. This year will arguably be our most active outdoor holiday in recent time as events span from early morning parades to late evening fireworks. Fill your mid-day with great music and food as you and your loved ones explore our area's most anticipated outdoor dining experiences. As our community continues to reopen, here are just a few up-to-date ways to celebrate the red, white and blue.
---
Events & Things to Do
July 4th Fun Fair
McShea's Restaurant
Narbeth, PA
Enjoy a fun afternoon in McShea's Beer Garden on July 4th! McShea's has put together a fun fair, including face painting, balloon art, and a dunk tank! Bring the whole family for a fun afternoon at McShea's.
Patriots in the Park
Valley Forge National Historic Park
King of Prussia, PA
Celebrate our nation's independence through historical games, demonstrations, storytelling, tours, food and more!  Learn about the birth of the nation and the important role the Valley Forge Encampment played in securing our freedom from Great Britain while celebrating the 4th of July in the national park. Valley Forge National Historical Park offers trolley tours all month long! For timing and ticket details, call (610) 624-5010.
Most programs run from 11:00 AM – 3:00 PM unless otherwise noted.  Most programs are free. Learn more here.
$4 on the Fourth
Elmwood Park Zoo
Norristown, PA
Red, White and ZOO! Kick off your Fourth of July festivities with $4.00 children admission (3 – 12 years old) and $12.95 adult admission on Sunday, July 4. Guests can enjoy themed animal meet and greets, live music, and more! Purchase your tickets here.
Craft & Vendor Show
Coventry Mall
Pottstown, PA
Stay cool indoors at a unique craft and vendor show at the Coventry Mall in Pottstown, PA. The show will be going on from 11 am -4 pm.
---
Food & Drink
Red, White and Brew BBQ
Flourtown Country Club
Flourtown, PA
The Flourtown Country Club is hosting their Annual 4th of July BBQ and Live Music on the Veranda! The event runs from 5 – 7 pm on July 4th.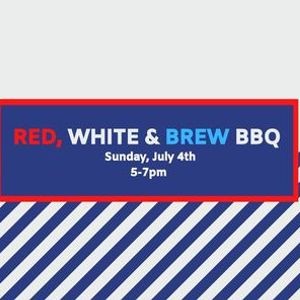 ---
Firework Displays & Parades
Glenside Parade & Fireworks
Washington Crossing State Park
The parade begins on Main Street, behind Action Karate at 11:00 am and ends at Weingartner Park. After the parade, a brief opening ceremony will begin the picnic in Weingartner Park with live music, games, food, prizes and a pie eating contest. This event is from 11:00 – 2:00 pm.
Pottstown Go Fourth! Event
The event begins at 11:00 am with the Pottstown Parade (from Adams to York). From 1:00 pm – 5:00 pm, hang out at the Pottstown GoFourth! Street Fest on High Street (Charlotte to York) in the heart of downtown Pottstown. Experience local restaurants, brew pubs, beer gardens, live music, children's activities, vendors, artisans and more. The night will end with a fireworks show at 9:00 pm at Memorial Park.
Penn Wynne Decorated Car Parade
Penn Wynne Elementary School Parking Lot
1411 Suffolk Lane
Wynnewood, PA
Meet in the Penn Wynne Elementary School parking lot, in your decorated car, at 9:30 am. The parade will begin at 10:00 am. Register your car
here
.
Skippack Village 4th of July Parade & Fireworks
In the heart of historic Skippack Village, the Annual 4th of July Parade will be held on Sunday, July 4th at 11:00 am. At dusk, there will be a fireworks display at Palmer Park, located next to Skippack Elementary School with parking areas off Heckler Road.
We Are Supported By: